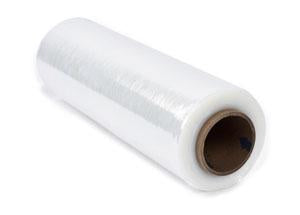 23 Mic Thick Manual Grade Stretch Film
Buy from Options Below
Machine stretch film is essential for quick and easy high volume application in a production line environment.
Suitable for a number of commercial applications, our cast machine stretch film offers maximum efficiency while minimising labour and packaging costs.
Technologically Superior, Stronger & Cheaper. Our Machine Pallet Wrap Range Is Second To None.