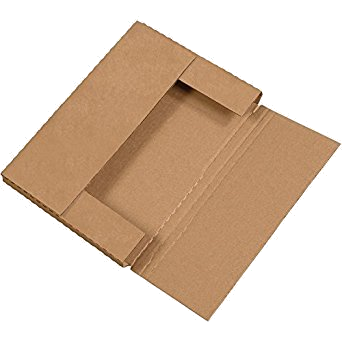 10L x 8W x 4H Easy Fold Mailer Single Wall - 3 Ply
Buy from Options Below
Quickly package items
100% recyclable: Sustainable & Environmentally Responsible
Ships flat for easy handling and storage
Easy-Fold Mailers are great for mailing books, catalogs framed pictures, and much more.
Our one-piece folders have bending lines at multiple depths that ensure custom fit for your products.
Simply place product in the center, fold in the sides at your desired depth and seal with inbuilt tape.